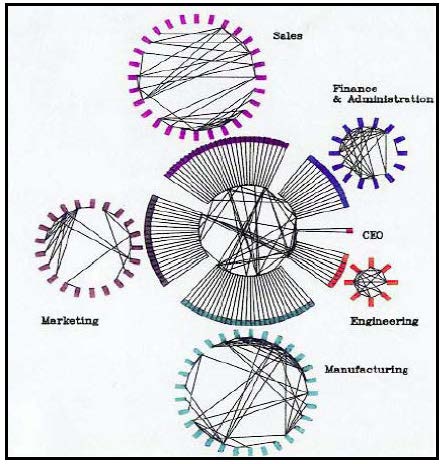 Organization Mapping is a computer-based process that identifies the critical flows of information and decision-making processes in organizations.


Using data from a customized questionnaire, organization mapping graphically displays the actual, interpersonal networks within an organization.


The organizational maps illustrate formal and informal networks and the linkages among them.


Organization mapping measures the effectiveness of communications and decision-making processes.


The maps can be used to pinpoint strengths and weaknesses, devise action plans and simulate the effects of potential organizational changes.